SABA partnered with the Path with Art foundation to create the ArtHOME. The ArtHOME is a 4,858 SF space designed for Seattle's community experiencing homelessness to find healing through a variety of artistic mediums including music, theater performances, poetry, painting and sculpting.
The ArtHOME will be the new headquarters for the hard-working members of the foundation and a safe space for the thousands of participants they serve in the community. Path with Art offers free Art Classes to people who have or are experiencing trauma. The ArtHOME is made up of a 600 SF Gallery Space the features a large garage door that opens to the patio, two 475 SF Art Studios, 420 SF Jewel Box (black box theater), 1000 SF open office, five private offices and a conference room.
Equity through design was essential in selecting the finishes for the space. SABA made creative and cost-consciousness selections to ensure quality finishes were specified for the project and helped keep costs low by partnering with companies that heavily discount products for Non-Profits.
Designing a mezzanine of any sort is a challenge in itself. The addition of a mezzanine late in the design process was an extreme undertaking. Plymouth Housing gifted the addition of the mezzanine to Path with Art in order to increase the square footage of the ArtHome. The allowable SF of a mezzanine is 50% of the area open to the level below. SABA designed the mezzanine in such a way to utilize 100% the maximum allowable area ( all 50% in other words). Our square footage was right on the money. This allowed the ArtHome to add 1,264 SF of private offices, open office area, conference room, and an open work studio for employees to photograph participant's art work.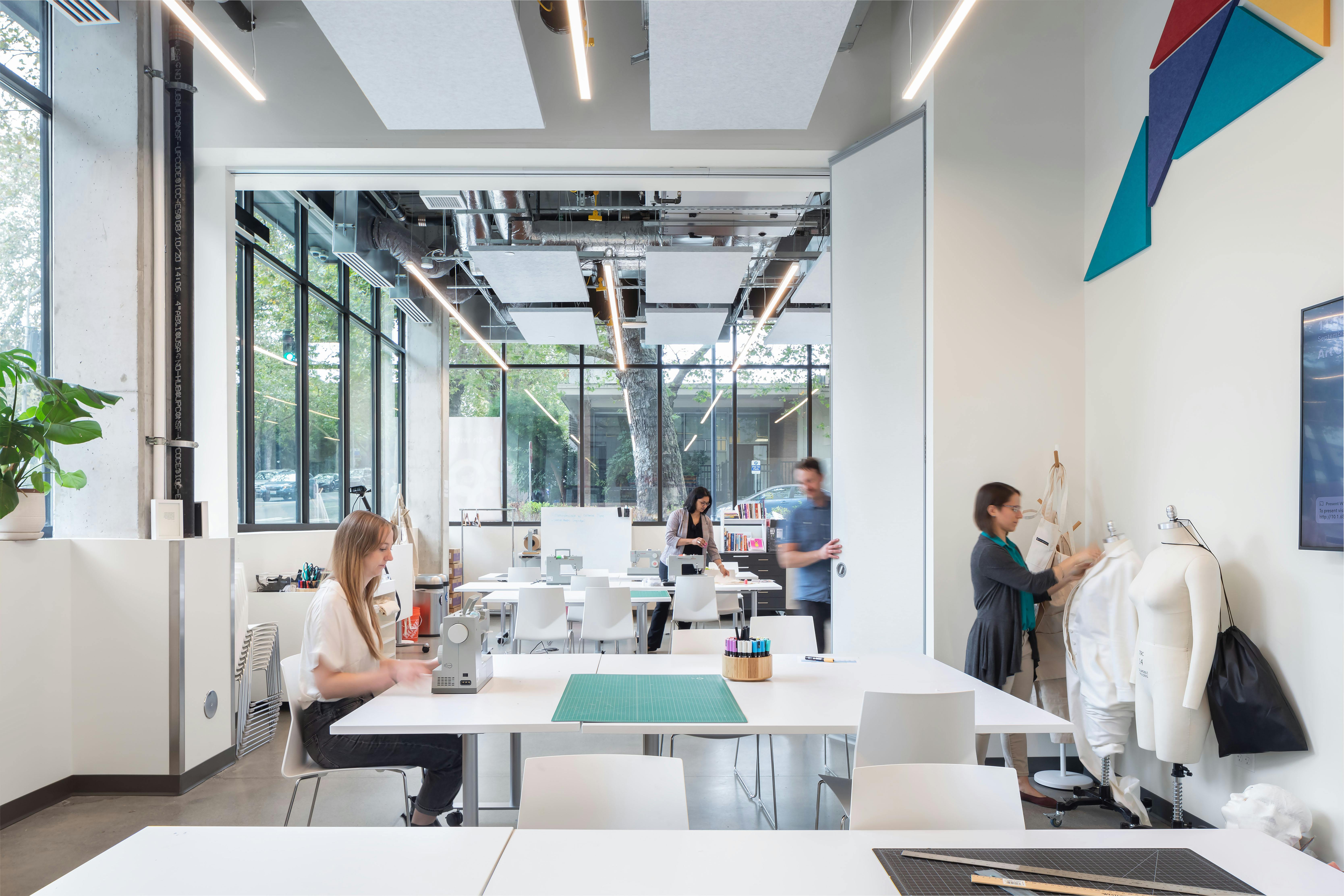 Additional Non-profit Headquarters